Mobile POS to Exceed $2 Billion in 2013
When Apple started using mobile devices in their retail stores, the retail world took notice, and the rest is history.
A study conducted by IHL Group, a research firm, found that 28 percent of North American retailers planned on implementing some form of a cloud POS system by the start of 2014. This means that the mobile POS category has surpassed $2 billion in sales of hardware/software in North America.
The IHL Group study noted that cloud POS is the fastest moving trend in the retail world since internet was added to stores.
What does this mean?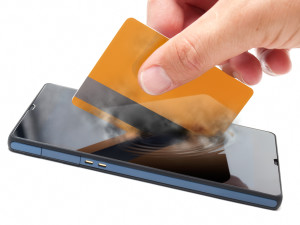 It means that the retail world is rapidly moving towards cloud-based systems. Cloud POS is becoming a strong force for the innovation of businesses in North America, from small businesses to large-format retailers.
Cloud POS systems are gaining popularity in part because of their versatility. Businesses of all shapes, sizes and industries are finding that mobile POS systems are perfect for their business. These days, even your local farmers market may have a vendor accepting credit cards for homegrown produce on their iPad. The reason? The system can work for virtually any type of retailer.
Versatility
You don't have to be Apple to utilize an iPad system for your business. The iPad itself, with either free or premium apps, can serve as a POS system for both small and large scale businesses. In most cases, a square credit card reader can turn you into a mobile retail machine, and you can leave the bulky cash register behind for good.
There are a lot of mobile-related products and accessories out there. As with anything in the world of technology, some products are useful and innovative and some are not. What's interesting is that there are new accessories coming out designed for use in retail POS. One example is Kickstarter's MagBak, which is an iPad mount, claimed to be the world's thinnest iPad mount. Utilizing one of these cool accessories at your ice cream parlor or clothing store can turn your iPad into an impressively sleek and modern cash register. Pretty cool, right?
Although IHL's report noted that a fairly significant portion of retailers in the study had no plans to install mobile POS within the next three years, as of today there aren't any negative factors of mobile POS that would steer a retailer away from wanting to use a cloud-based system. It isn't easy to identify a type of retailer that wouldn't benefit from using this technology.
Cloud POS on an iPad can literally change your business process, for the better. If there isn't an existing app that fits your situation, you can have one custom build for your needs, or if you've got the capabilities you can even build one yourself. The opportunities are easily accessible no matter what your business needs are.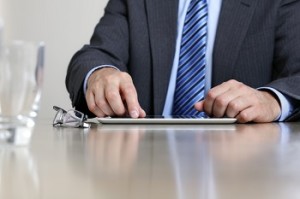 The future
The growing success of mobile POS not only highlights what the future holds for retail, but it also highlights the fact that the iPad and mobile devices are not just consumer devices designed for gaming or watching videos. These devices can be powerful business machines that can benefit retailers in all facets of the business world.
Want to find out more about mobile POS? Contact us.