POS: The Retail Future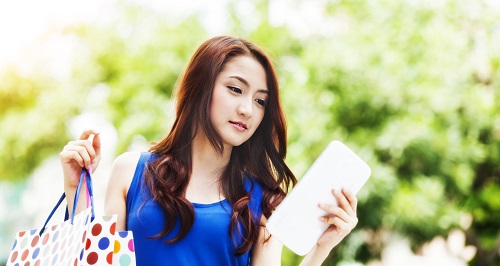 The iPad retail POS system is becoming increasingly popular, and each year more retailers are implementing cloud-based, mobile POS systems for their operations. The big question is: Are mobile POS systems the future for retail? They just may be.
These days, it isn't uncommon to take a trip into town, shop at a local business and find yourself checking out with a cashier holding an iPad. These types of retail POS systems are becoming increasingly popular as America moves further into the digital age.
So, another big question for the world of the retail POS system is this: Do they save time for the customer?
The time factor
If you're at a sporting event, let's say at a football stadium, and you're heading for the concession stand during a timeout, one thing's certain: you want to get in line, get your food and get back to your seat as quickly as possible. Places like sports stadiums create huge inconveniences for consumers each day from things like long lines and slow service.
The need for speed is king when you want to get back to what you're doing as fast as possible. So, a major factor to the success of mobile POS systems like iPad-based operations is the speed of the system.
ASU adopts mobile POS
Last year, Alabama State University's stadium was the first to use an iPad retail POS system on a high volume scale. During their first game of the year, Gourmet Services (ASU's vendor for concessions) put into place their brand new iPad POS system, and the results were both exciting and fascinating. The concession vendor rang up a record 5,721 transactions in just a few hours. It's safe to say that both Gourmet Services and ASU were satisfied with their decision to utilize an iPad retail POS system.
The success ASU had with their mobile system creates a perfect example for larger-scale retailers interested in applying the system to their operation.
Cloud-based POS systems create a time savings not only in the context of customer service, but they also create a time savings in the context of retail management. Many retail POS system platforms, such as the cloud-based system we offer, are designed with simplicity in mind. Managing inventory, analyzing sales data and other important business necessities are simplified through using a cloud-based system. No longer do you need a desktop with a tower in your backroom office to manage the day to day management of your retail operation.
Is mobile POS right for everyone?
Another big question that comes with iPad POS systems is this: Is this technology the right way to go for all types of retailers? In this case, only time will tell. Although it can't be truly predicted, it's a fact that cloud-based POS systems are both simplistic and convenient, and there probably aren't too many retailers out there that aren't interested in simplicity and convenience when it comes to managing and operating their business.
As of today, the future looks bright and getting brighter for cloud-based POS systems.